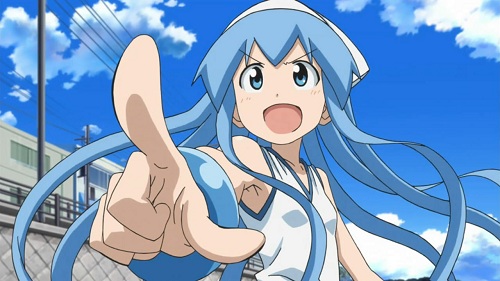 Those who have been following Squid Girl 2, otherwise known as Shinryaku!? Ika Musume on Crunchyroll will be sad to hear that for some reason or another, the series is going to be on hiatus for two weeks.
This news comes from the show's official Japanese website where they announced today that the anime's episodes originally meant to be shown on October 24th and November 7th will not be shown. The reason given is simply stated as being issues with the stations that the show was meant to air on in Japan.
While it is good to know that Squid Girl 2 will still be returning, this doesn't bode well for the way that the rest of the episodes will fall schedule wise. Most of the time when episodes are delayed, they usually end up being released on Blu-ray and never televised.