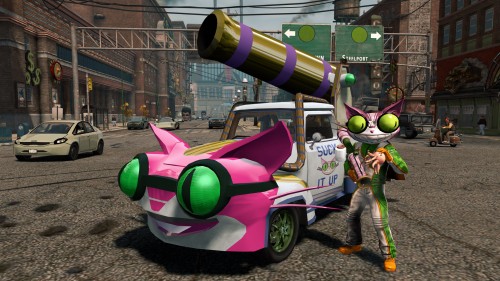 THQ have announced that they have formed a partnership with Tim & Eric, the creators of the American sketch TV series, "Tim and Eric Awesome Show, Great Job!", to develop an online full-length episode, bringing the Professor Genki's ridiculous Super Ethical Reality Climax game show.
Genki's game show, which will be a part of Saints Row: The Third, pits contestants in a battle to the death as they attempt to win prizes and money and well, basically, just stay alive.
Tim and Eric's episode will feature the crowd-pleasing Tall Cat Parade and Eat Yourself contests, in addition to giving some insight into the curious life of Professor Genki. The show will air online via select outlets on November 4th.
Don't forget that if you pre-order today you receive Professor Genki's Hyper Ordinary pack, featuring the Leisure Stunt Suit, Mollusk Launcher, and of course the highly appealing Super Ballistic Man-a-pult.
Check the trailer for Tim and Eric's show down below and share your thoughts with us in the comment section.