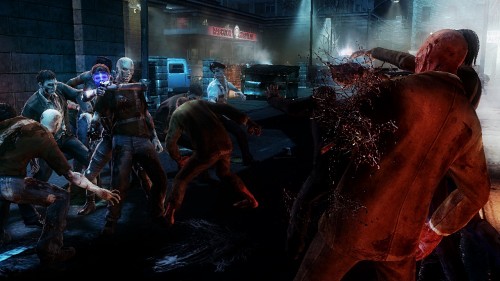 Capcom has decided to un-classify a vital piece of information for Resident Evil: Operation Raccoon City. Namely the fact that the title will be released on March 20th in North America. Before you get too excited, it is worth remembering that this Resident Evil title is a bit different from what you may be used to. Rather than survive a zombie outbreak and escape with your life, you instead play as an Umbrella Security Service team tasked with wiping out any evidence linking Umbrella to the Raccoon City outbreak.
Besides the release date they also revealed that those who pre-order the game through GameStop, Amazon, or Best Buy will receive an additional costume for each of the six playable characters as well as two bonus weapons that are unique to each retailer you pre-order from.
Those with a bit of extra money can also look for the Special Edition which will contain the game itself, a Steelbook with exclusive art, a stylized foil sleeve, and two patches. The patches are a Umbrella Security Service embroidered patch and a Spec Ops Field Unit embroidered patch. Plus if you happen to pick up this version you'll receive every bonus weapon right off the bat.