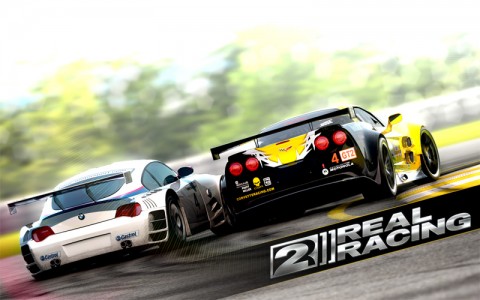 Firemint and EA Mobile are set to release an update of Massive Real Racing 2 after the announcement of the iOS 5. Along with upgrading the graphics and fully utilising the hardware that comes with the iPhone 4S, there will be a new Party Play mode.
Party Play mode looks like an awesome addition, allowing two to four players play split screen multiplayer on HD TV using AirPlay. An iPhone 4S or iPad 2 can act as a host, with other iOS devices. This is a great step forward for iOS multiplayer, and paired with the visual upgrades, it looks like the next major upgrade will definitely be one to catch if you're into iOS racing.
Check out the trailer for the upgrade below.