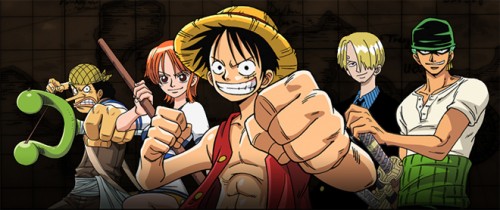 Finally, the news One Piece fans had been waiting for has been brought to light. Funimation have announced that they have acquired the license for the fourth season of One Piece which covers the entire Water 7 arc, specifically episodes 206-263.
Now while there first licensing of up to 205 episodes was part of a huge deal with Toei Animation, it seems that Funimation haven't licensed as many episodes this time as fans had predicted. But surely 57 episodes is enough to appease One Piece hungry  fans of the Funimation English dub.
Funimation have set a release date of Summer 2012 for the first release of the fourth season. Not only that but in news that should satisfy widescreen and HD fans, all episodes from here on out will be in widescreen and a Blu-Ray release is imminent.
What do you think of this news One Piece fans? Let us know in the shoutbox and comments section.