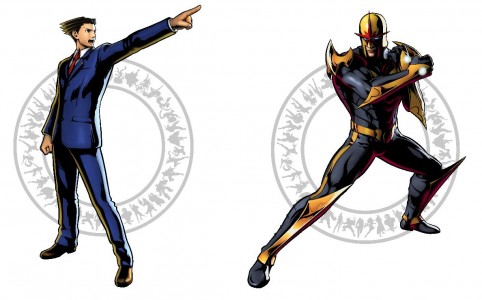 While Capcom have already announced both Nova and Phoenix Wright's inclusion for Ultimate Marvel vs Capcom 3, new trailers and screenshots have arisen to show just how these characters will play. The most interesting inclusion for UMvC3 has been the Ace Attorney himeself, and it looks like Phoenix Wright will bring his same antics from the courtroom into battle as his trademark shouts (OBJECTION!) will be used to bring justice to all of his opponents.
On the Marvel Side, Nova has also been given some love with his own unique trailer. Now I'm not too familiar with Nova as of yet as I've never read the comics, but this character looks to be one of speed and close combat as he is seen delivering some thunderous blows to his opponents.
If you live in the New York area, you will be pleased to know that both characters will be playable on the floor this week at New York Comic-Con. You can check out both trailers as well the new set of screens for Ultimate Marvel vs Capcom 3 down below.
Nova Trailer:
[pro-player]http://www.youtube.com/watch?v=2qHIpusRAgQ&feature=channel_video_title[/pro-player]