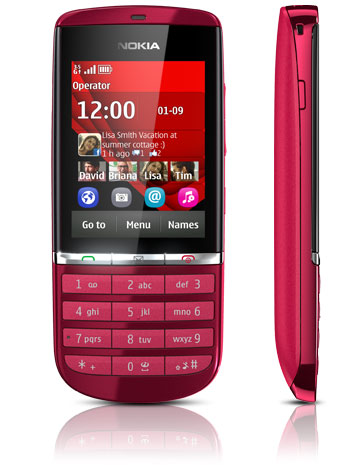 With all the fighting and hype that's generated between Apple and Samsung over their smartphones one would be wise not to forget Nokia. Speaking at Nokia world in London, the CEO of the company unveiled two new major developments in their smart phone range, as well as a multitude of services and accessories, sure to keep the most avid early adopter pleased.
A welcome addition to the Nokia family will be the companies first Windows based smartphones in the Lumia family range. Both will feature Nokia Drive, a personal navigation device as well as Nokia music with built in gigfinder, a global music streaming app with a live music finder for on the go use. Nokia have also teamed up with Monster who have co-designed and co-developed the on/in ear purity earpieces accompanying the smartphones.
There has also been more of an emphasis placed on navigation and location based tools with the introduction of Nokia Pulse and Nokia Live view, which can add locations to conversations and act as a reality augmenting tool respectively.
Nokia Lumia 800 and 710.
Both will feature a 3.7" screen perfect for watching movies, viewing pictures, emails and anything you require on the go. In terms of the processor, anyone considering the 710 will be pleased to hear Nokia has used the same 1.4GHz processor as the 800 model. While the 800 is packed with 16Gb of internal memory the 700 doesn't come in far behind boasting 8Gb for music and entertainment. Both phones feature the Windows mango OS while the 800 series will feature an 8MP instant share camera and the 700 a 5MP camera both based on top end Carl Zeiss optics.
Asha family
With the Asha family of smartphones, Nokia aims to bring to market high quality devices that focus on todays fast paced society, providing easy access to social networks, internet and information. Asha, which is derived from the Hindi word for hope, signifies Nokias commitment to providing positive user experiences, helping them aspire towards their dreams. With the Asha family, the goal is to bring to users a perfect blend of smartphone and feature phone or the best of two worlds.
Nokia will release four versions to begin within the Asha family, with the 200 series being a perfect starter phone for younger users. The 303 and 301 models, although both featuring a 1GHz processor, differ in keyboard layout (the 303 offers a QWERTY style), memory and camera quality, and while the 303 has a slightly larger screen the cheaper 300 actually has a better 5MP camera and slightly more internal memory (although insignificant).
Aimed at a younger audience the 200 and 201 are almost identical, with the only difference being the 200 has dual-sim function with a hot swap feature whilst the other model is a single sim. Despite being simplistic in design, which is perfect for young users, the phones are jam packed with features, such as high speed internet ability, a high powered speaker for those bass packed tunes and most impressively a battery that can handle 52 hours of music playback.
All models are expected to be released at the end of the year, with expansion moving into other markets in 2012 aside from Europe. Pricing is not set in stone but will be approximately
Nokia Lumia 800 – 420 EUR
Nokia Lumia 710 – 270 EUR
Nokia Asha 310 – 115 EUR
Nokia Asha 300 – 85 EUR
Nokia Asha 210 and 200 – 60 EUR
Keep posted to capsulecomputers for more Nokia news and for any more information regarding these products please visit Nokia.com and read more.