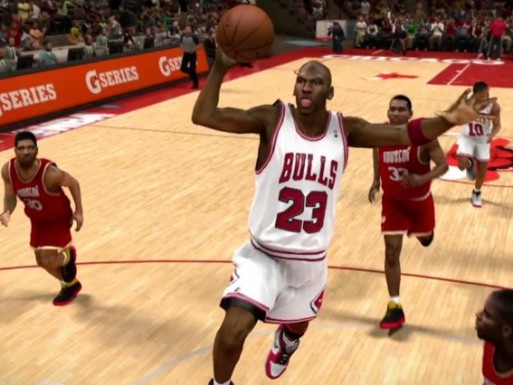 2K Sports have just announced the release of the downloadable add-on to NBA 2K12, the Legends Showcase. This isn't just any ordinary DLC, it's almost an entire new game mode for you to play.
Set in New York's Time Square, this add-on enables gamers to select from 150 of the NBA's greatest including MJ, Magic Johnson and Dr. J, and place them in pick-up games, H-O-R-S-E, 21 and other game variations. You can also choose a current player to see how they would fare against the Greatest. Additionally, the add-on will include "Classic Quick Match", which allows gamers to use the NBA's Greatest teams online.
Unfortunately this add-on doesn't come free, costing 800 MS Points for 360 users and around 10 bucks for PS3 users depending where you're located. The download will be available this upcoming holiday season. Do you think you'll be downloading this? Let us know in the comments below.