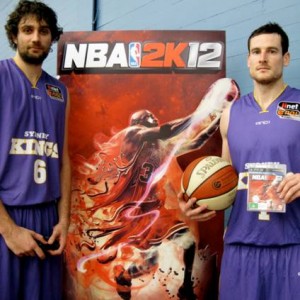 2K Sports have announced that they have made a deal with the Sydney Kings for the launch of NBA 2K12 which goes on sale this Friday the 7th of October.
"Off the court, NBA 2K12 gives me the chance to relax in my downtime and to get a great sense of what it might have been like to play against some of the game's greatest legends." said Sydney Kings player Jerai Grant.
An Australian launch party will be held tomorrow night in Sydney in which players from the Sydney Kings will be present, so be sure to check back here on Thursday for all the details. Of course don't forget to also check back later in the week for our review to see how the game shapes up to last year's amazing installment.