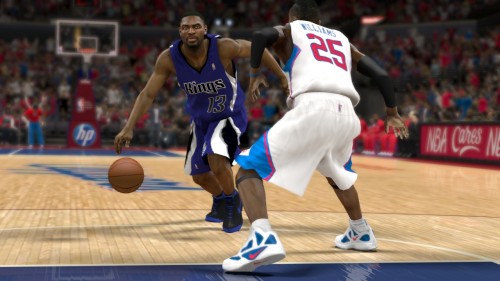 I woke up this morning in the hope of clicking onto NBA.com and seeing that the lockout is finally over, but was disappointed to see that "talks come to a halt as sides dispute the split of money". Oh is THAT why there is a lockout? Talk after talk after talk….after talk…And we're right back where we started. But that wasn't going to ruin my day, because I still had the NBA 2k12 launch to go to!
We finally got our hands on the game as we partied it up, joined by the Sydney Kings, Aussie hip hop artist Kid Mac (pictured below), not to mention the creators of the game and other 2K Sports games, Visual Concepts. Even recent Sydney King signing Jerai Grant was there, nephew of Jordan's former teammate Horace Grant.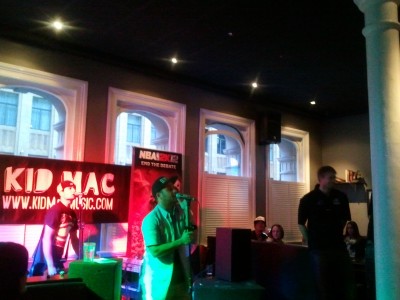 When I wasn't playing the game, I was enjoying the replays of classic matches, featuring most of the NBA's Greatest which appear in 2k12. I don't think I will ever get tired of being reminded of the reason's why MJ is still the greatest player we've ever seen.
I'm not gonna give my impressions away too early as the review will be up in the next few days (so don't forget to check back!), but I can say I'm not going to be frustrated by the lockout quite so much anymore.
NBA 2K12, as if you didn't know, will be out on Friday!