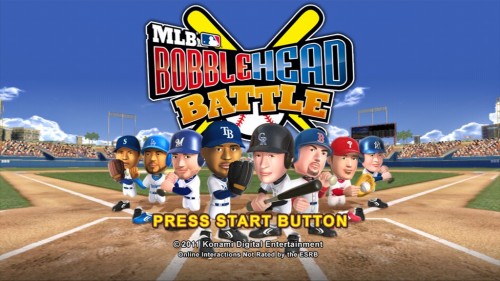 Konami Digital Entertainment unleashes MLB Bobblhead Battle on Xbox Live Arcade. Involving all of your favorite MLB players, this game only requires gamers to bat instead of playing a full game of baseball. The gameplay envelopes several mini-games bundled into one with no playable defense.
After choosing a team, players must avoid obstacles by hitting baseballs accurately around the field to gain more scores. Only by gaining enough points will players be able to purchase new mini-games. Alternatively, players may create their own customizable fields to add scoring areas and power-up player abilities.
As a final installment, MLB Bobblehead Battle is available for only 800 MSP. Check out the game (HERE), and get your bobble on.