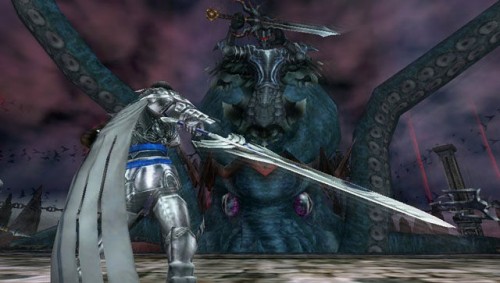 Lord of Apocalypse, the second Playstation Vita game to be launched from Square Enix in Japan, has its own pricing scheme released. This comes as Army Corps of Hell received its pricing scheme. If you decide to trek to your local store, then expect to pay ¥5,980. Is a digital copy more to your liking? Then expect a price of ¥4,980, a whole ¥1,000 less than at retail.
Unlike Army Corps of Hell, Lord of Apocalypse will have a Playstation Portable version available for those who are not ready to go the next step. However, expect to pay the same price as your Vita brethren with price tags of ¥5,980 and ¥4,980 for retail and digital download respectively.
What I would like to note is that Lord of Apocalypse seems to be more expensive than Army Corps of Hell. Both are launch titles. So, why the more expensive price tag? However, if you are a Japanese Square Enix Member and redeem those points for purchasing the game, then they will receive an original magic card for Lord of Vermillion Re:2, an arcade title.