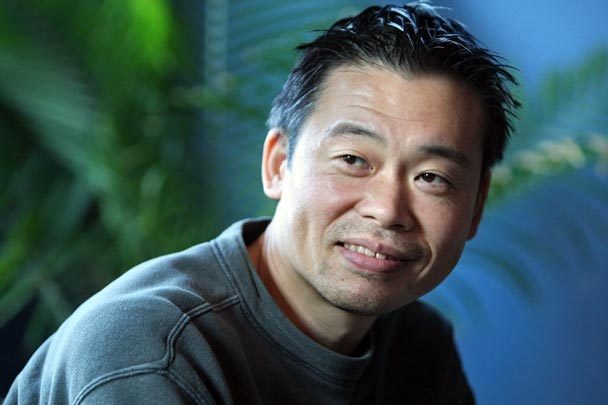 Keiji Inafune is a gaming icon especially in Japan, with such franchises as Megaman and Dead Rising already erupting from his brilliant mind, the man is clearly a conceptual genius. Yet over the years he has become increasingly critical of the Japanese gaming market and is not one to hold his tongue. After 23 years with Capcom, Keiji has left to pursue his own independent ideas, and speaking to Gamasutra, he gives some interesting insights into the state of Japanese gaming.
"It feels like things have just settled down — or to put it another way, that people just aren't hungry enough any longer." Keiji goes on, describing what he believes to be a sense of complacency in an industry that he says has lost those magic heroic characters he so loved when he was a child.
"Something that struck me when watching American movies or playing their games is that there's consistently a strong hero who's always the central point of the story. This has been the case for decades and for games as well."
"No matter how bad the economic situation is, there's always that hero, and he helps people and saves the world without really being employed by anyone to do so. That's right at the forefront. A hero who's separate from the economy."
When asked how the management structure of Japanese gaming companies supports creative development, Keiji hints at cultural differences that he says hamper the Japanese markets. He feels that it all relays back to individual recognition and respect. Comparing the US and Japanese markets, Keiji highlights a few differences he believes affects their respective success. He views the US market as a much more nurturing environment that pays recognition to individuals, driving them to achieve even higher goals. In stark contrast, he says the Japanese market lacks any rewards or incentives for developers efforts. While this could be taken out of context, as we all are aware the Japanese are very proud people, Keijo notes that "It's the classic style in Japan to respect the company as a whole and not the individuals that contribute to it."
Keijo emphasises how the pay structure within much of the Japanese industry can be a massive dampener on the creative side of things. With very low paid staff, even in important positions, there is simply no incentive to try and go that extra little step. While efficiency and robot like staff are good for some industries it's not going to work in one that requires independent thought.
Hoping to go in a different direction to the industry norm when working with publishers, Inafune believes that" creating an original idea and making an original game based off of that should allow you to retain the rights to that concept." While some publishers will disagree with his philosophy, Keijo is adamant that this is the direction Japanese gaming needs to be heading in. In relation to his own company, Intercept, Inafune is chief creator, a fact that should bide well with publishers. In terms of which platforms he will be concentrating on, Keijo says he will be keeping his options open but that social media is definitely at the forefront, as he sees the importance of connecting people.
Keijo finishes his interview giving his views on large scale original IP, and the importance of taking risks for both creators and publishers alike. "The problem with Japan's game industry is they try to recover the costs of producing a game strictly via game sales, strictly within Japan. They literally can't avoid these risks, so they rely on cost-cutting to make up the difference." On the other hand, venturing into unknown territory carries risks of its own, as creators gain the added pressure of marketing to an unknown customer with relatively unknown buying habits.
"No matter how advanced a supercomputer you have in the future, it still can't be creative or imaginative." – Keiji Inafune.