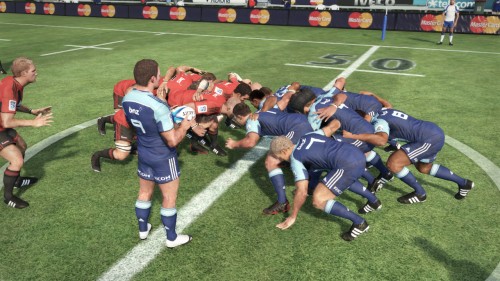 Alternative Software have announced the release date of Jonah Lomu Rugby Challenge to be October 14th across Europe, with the game being on the formats of PC, Xbox 360 and PS3.
With this date it is arriving a little later than expected, but hopefully the extra time will be put to good use polishing the final product, and those of us who waited on Jonah Lomu Rugby Challenge instead of snapping up the disappointing official Rugby World Cup 2011 videogame will be rewarded for their patience.
With a lack of other decent rugby games, Jonah Lomu Rugby Challenge could come as the the best rugby game since its namesake over ten years ago. Here's hoping, and fortunately, it arrives before the end of the rugby world cup so those absorbed in the competition can carry rugby over into their gaming habits.