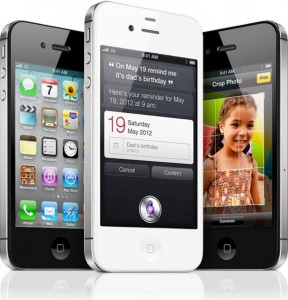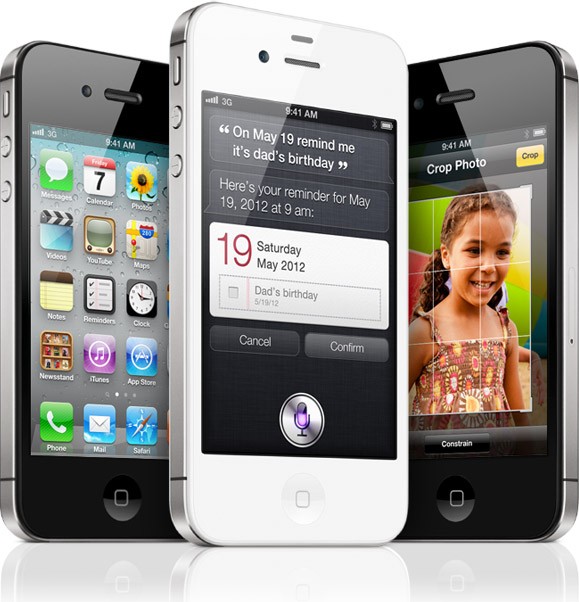 The recent Apple conference had everyone's attention, everyone was sure that this would be the announcement of the iPhone 5. Even Wikipedia had the prediction up, and everyone knows that Wiki is the centre of everything. Like others, I was keen for it. Apple is famous for their innovation and technological leaps, even if I didn't update my ancient 3G it would be interesting to see where Apple went.
This was the first Steve Job-less announcement for Apple, and they had to make it good.
Their announcement of the iPhone 4S instead of the predicted 5 is something of much debate. Personally I'm not horribly disappointed, I think that they should take more time to release the iPhone 5 so that the hardware and software will really be an improvement.
So how does the iPhone 4S measure up? Well in comparison with the iPhone 4 it looks exactly the same (only 3 grams heavier funnily enough). However, the hardware on the inside has been given a pretty swift kick up the rear.
The chip has been upgraded to a 1Ghz dual core A5 chip which does great things for the processing speed in comparison to the iPhone 4. The camera is 8 megapixels, has face detection, and records at 1080p HD, so expect a distinct rise in the incidence of family vacations being shown in HD. Other added features include Bluetooth 4.0, iOS 5 and iCloud, and more talk time but less stand by time. I guess the iPhone 4s is for people on the go.
These hardware upgrades basically mean that that the iPhone has caught up to the rest of the smart phone market, equaling most of the features of the highest performing phones while keeping its slim design. Also, one of the big draws is if you are an Apple person, because iCloud means that you can share media over wireless networks with no fuss. As an Apple person myself, I think this will be one of the most used features for me.
And for people who don't care about hardware capability, there's Siri. Siri is Apple's big innovation for this year, although I am extremely tentative about it. What is Siri? Siri is a voice-command assistant that you can use to ask questions and do things with your iPhone, such as arrange appointments, read out messages, and so on. Obviously there are limitations, and I'm sure that once it comes out people will find and expose many of them. It's just how it works with interactive stuff like this. I had the same reaction when the Kinect was announced, these are the things which are great concepts but don't translate over seamlessly. Siri will probably need a whole bunch of upgrades for it to work well, and even then I think I will prefer to do things myself.
The iPhone 4S will be available in most countries on October 14. At the moment it seems the biggest plus for American consumers is that it is relatively cheap with it being $199 for a 16 gb, $299 for a 32 gb and $399 for 64 gb. Unfortunately for Aussies, over here it starts from $799 and shoots up from there.
What do you guys reckon? Were you disappointed by Apple's effort or interested in the iPhone 4S and what Siri can do for us? Or maybe this is all one giant conspiracy so that Apple can take over the world…
Check out the iPhone 4S Apple commercial below.