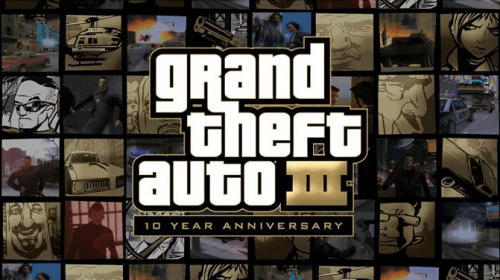 Ahhh Grand Theft Auto 3, we had some good times. You were my first rebellion against the cruel games rating system, I didn't let a silly thing like restrictions or letters get in the way of my love for you. That's right, I'm showing some hookers who's boss in my downtime between running over grandmas and I'm only ten years old, what up?
Rockstar has released a 10-year anniversary video making me feel really old and this Saturday they'll be re-releasing the game to celebrate the anniversary. The video has succeeded in making me feel all nostalgic, which is probably what they're aiming for, and looking back at those graphics just shows you how far we've come in terms of technology. GTA 3 introduced the gaming industry to open world games, creating a whole new genre which has now become incredibly popular.
The re-release will be available on iOS and Android phones, and no release date has been given, but as more information comes up we'll keep you informed.
Congratulations for a very successful franchise Rockstar, ten years on and you're still getting those under 15s to rebel against the ratings board and seek out your game so they can do all sorts of illegal and fun things.
Check out the video below and let us know what your GTA 3 memories are.