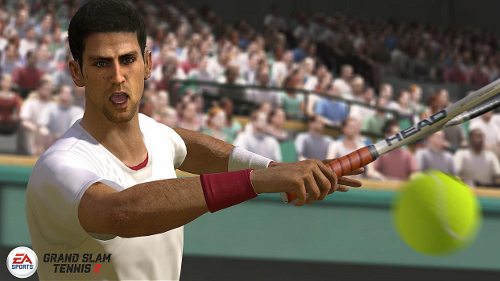 It's been a while since we heard anything from EA about Grand Slam Tennis 2, but alas we have for you a trailer revealing the stars which will be playable in the game. The roster features a surprising amount of classic tennis players, which will certainly please some more than others, but still a pretty formidable roster overall. The following 23 players were revealed in the trailer:
Roger Federer
Rafael Nadal
Andy Murray
Jo-Wilfried Tsonga
Serena Williams
Maria Sharapova
Björn Borg
John McEnroe
Novak Djokovic
Michael Stich
Andy Roddick
Boris Becker
Lindsay Davenport
Lleyton Hewitt
Justine Henin
Pat Cash
Venus Williams
Chris Evert
Kei Nishikori
Stefan Edberg
Pete Sampras
Ana Ivanovic
Martina Navratilova
Check out the video below to see a little bit of game footage for some of the stars. Grand Slam Tennis 2 will be out in 2012.
What do you think of the roster? Did your favourite player miss out? Let us know below.