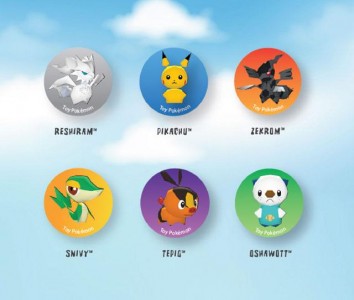 Pumped for Pokemon Rumble Blast? Good. Gamestop have now announced that anyone who throws down a pre-order will receive a Pokemon pin set for their troubles. This set of six displays Pikachu, Zekrom, Reshiram, Snivy, Tepig and Oshawott in their toy form from the game.
If by chance you still are unfamiliar with the upcoming 3DS title, Pokemon Rumble Blast! is the follow-up to the successful WiiWare title Pokemon Rumble, and has the player collect and battle 600+ Pokemon as they progress through a brand new adventure. It may be a spin-off, but there still is quite a bit of extra meaty content to chew on in this romp will aslo let players battle locally or via Streetpass.
You can expect Rumble Blast to hit shelves on October 24th and don't forget to place your pre-orders now to receive this nifty little pin-set.