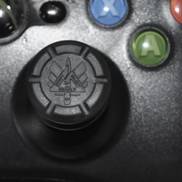 Kontrolfreek has just announced it's holiday lineup of controller accessories in the form of three First Person Shooter variations, all aimed at enhancing the experience and precision while playing games such as Modern Warfare 3 and Battlefield 3.
The FPS Freek SNIPR, FPS Freek ELITE and FPS Freek CQC have been labelled as the "Perfect Arsenal" of accessories for playing shooters, with the Sniper available for purchase now and the other two being released in November.
The FPS Freek SNIPR brings a convex, laser-etched crosshair design, arming players with maximum grip surface available to efficiently take down enemies with precision during every engagement. It costs only $13.99 and is designed as a tribute to Battlefield 3.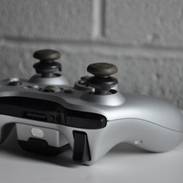 The FPS Freek ELITE gives players an advantage when undertaking missions, for example taking control of Delta Force Operatives in MW3. The ELITE even features a Delta Force insignia with the credo "Swift, Silent, Deadly" and will be released on the 1st of November.
The CQC accessory is unsurprisingly dedicated to "Close Quarter Combat" for FPS titles. The lower "rise" of the CQC increases accuracy and comfort for both melee and weapon attacks when fighting enemies in close proximity. You can also mix and match the accessories to find your perfect combination. The CQC will be out November 15 for $9.99.
"Given the extraordinary success of our previous shooter-inspired products, adding this depth and breadth to our lineup will undoubtedly provide FPS gamers with additional benefits this season" said Ashish Mistry, KontrolFreek president and CEO. "Gamers will be truly blown away by the added maneuverability and comfort that these new products, and especially CQC, will give them."