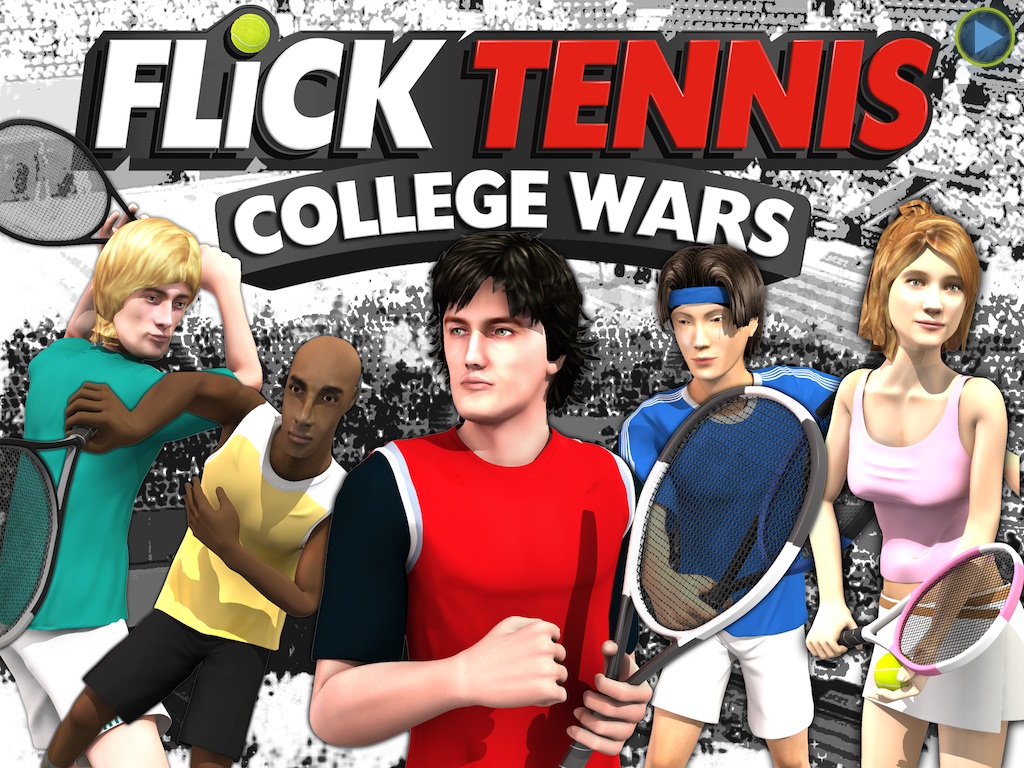 Flick Tennis: College Wars is a sports RPG adventure game developed by Rolocule Games for the iOS. The game centres on Kevin, a tennis sensation whose goal is to be the best college tennis player. Players follow Kevin's development in the world of college tennis through a comic book where he faces opponents of different playing styles and proficiency on different courts.
Opponents can be classed into 4 different playing styles; Defensive Baseliner – players try to return every ball with efficiency, relying on opponents to make a mistake; Aggressive Baseliner – hard-hitters, trying to win points by hitting winners from the back; Serve-and-Volleyer – fast servers and proficiency at the net; and All-Court Player – versatile players who switch between styles making it hard to read their game.
Flick Tennis: College Wars' other features include:
motion-captured animations, realistic physics and controls, singles and doubles matches, 'swipe gestures' and touch controls to play various tennis shots and move the player, and 11 unique courts on 3 different surfaces. Besides Story Mode, the game also includes an Exhibition Mode and a Head to Head Multiplayer Mode to play with your friends and family.
Tennis season is ending. With the Women's End-of-Year Championships over and the Men's being contested in about 3 weeks' time, tennis fans will be left with a void until tennis season kicks off again at the Brisbane International next year.
If you suffer from tennis withdrawal during the off-season, Flick Tennis: College Wars may help fill the emptiness and help keep you tennis-sustained for the rest of the year!
Flick Tennis: College Wars is available worldwide at the App Store in the Games category for $1.99USD but is priced $0.99 for a limited time due to Rolocule Games' Halloween Scary Sale!
Check out Flick Tennis: College Wars' trailer below and for more info, visit the official Rolocule Webiste