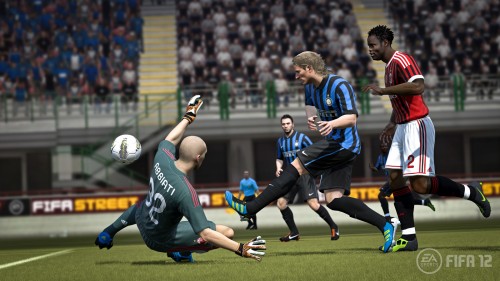 EA Sports have announced that they will be releasing the first patch for the console versions of FIFA 12 sometime in the next two to three weeks.
Announced on their podcast, the patch will amend certain issues with the game. Whilst they haven't given too many details on what will be fixed, they have mentioned issues with online controlling of goalkeepers and a few other areas.
"Two or three weeks from now the first patch will happen and that's going to make big corrections to some of the things that are bothering people the most." Said Romily Broad, the Senior Community Manager.
"We're going to be doing this constantly, with our thumbs in the middle of the community trying to get people to tell us what they think, and then we'll be acting on it for the rest of the season."
In addition to this patch, EA Sports will be fixing the issues which FIFA Ultimate Team mode has been experiencing as well as a few download and online issues with the PC version. This will be implemented sooner than the patch.
We will have more details on the patch once they are confirmed.