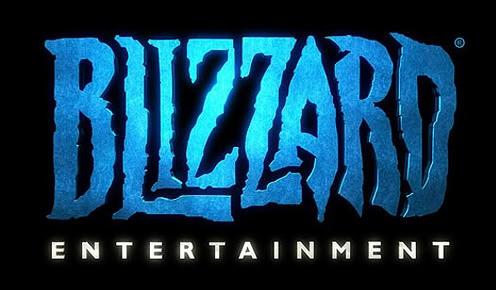 President of Blizzard Entertainment, Mike Morhaime has apologized publicly, after a controversial World of Warcraft was shown at a recent Blizzcon event, containing homophobic comments. The Youtube video, which has angered many groups including Blizzards forum community, features George Fisher of the band Cannibal Corpse talking about the game and using many homophobic quips. As many forum users have pointed out, the fact that the speech is censored is little consolation, as the ideology and meaning is still intact.
Here is a copy of the letter sent from Monhaime to Gaygamer which was met with a mixed range of responses from its followers and has set off massive debate on forums and chatrooms.
Dear members of the Blizzard community,

I have read your feedback and comments about this year's BlizzCon, and I have also read the feedback to the apology from Level 90 Elite Tauren Chieftain. I'd like to respond to some of your feedback here.

As president of Blizzard, I take full responsibility for everything that occurs at BlizzCon.

It was short-sighted and insensitive to use the video at all, even in censored form. The language used in the original version, including the slurs and use of sexual orientation as an insult, is not acceptable, period. We realize now that having even an edited version at the show was counter to the standards we try to maintain in our forums and in our games. Doing so was an error in judgment, and we regret it.

The bottom line is we deeply apologize for our mistakes and for hurting or offending anyone. We want you to have fun at our events, and we want everyone to feel welcome. We're proud to be part of a huge and diverse community, and I am proud that so many aspects of the community are represented within Blizzard itself.

As a leader of Blizzard, and a member of the band, I truly hope you will accept my humblest apology.

– Mike Morhaime President, Blizzard Entertainment
The letter seems to have been accepted as a positive step towards rectifying the situation, at least with senior members of gaygamer.com who described the apology as "a teachable moment".
Tell us what you think about the situation; Do you think game companies should be more responsible in the content and attitudes they represent and portray to us. These companies are very influential in the mindset of many young adults and it would be sad to think that a lot of content which might have been seen as innocent in the eyes of the developers or publishers was actually shaping the opinions of the many who encountered it.
While this is a serious issue, Im not sure why Blizzard in particular have been singled out, as I hear derogatory material aimed at some minority group in most games and TV shows on a regular basis. Is it a sign of the times we live in, or is it time we start to take a little more responsibility for our actions and the effects it could have on those around us. Do we need to worry less about what others think and just get on with our lives. Easier said than done, as can be seen from reading the story from the brave reader who posted this in response to the Blizzard event.
Here is a link to the very interesting piece written in response to the controversial Blizzard incident, with some very interesting comments.