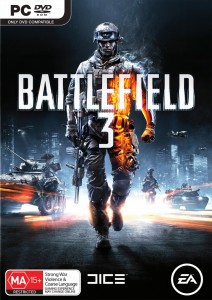 EA has released a new trailer focusing on the multiplayer side of the hotly anticipated, Battlefield 3. The latest trailer for Battlefield 3 not only features some new footage of the multiplayer but it also features a glimpse of the Battlefield 3: Back to Karkand expansion pack.
Battlefield 3: Back to Karkand is set to be the first, post-launch expansion pack for the series. The pack features several classic Battlefield maps remodeled with the Frostbite 2. If you have pre-ordered the limited edition of Battlefield 3, you will be lucky enough to recieve Battlefield 3: Back to Karkand completely free of charge.
You can check out the trailer below. Let us know what you think in the shoutbox and comments section.