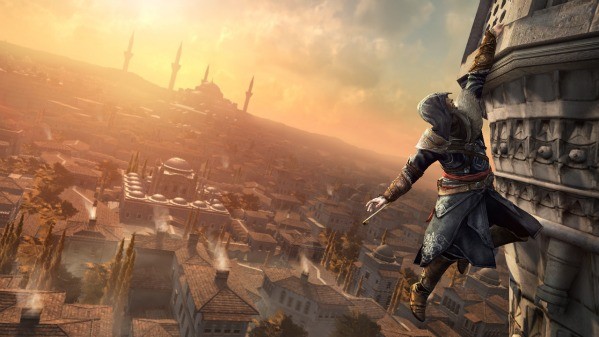 Motion control and 3D are the two biggest darlings of the entertainment industry – and Ezio wants a piece of that pie. Motion control haters can rest easy for now though – it's only the 3D that the assassin has in his sights.
Assassin's Creed Revelations will be the first game in the series to be playable in TriOviz Inficolor™ 3D on PS3 and Xbox 360, whilst PC owners will get some added depth to their experience courtesy of NVIDIA 3D Vision.
So what the heck is TriOviz Inficolor 3D?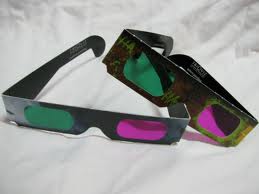 Gamers with good memories and eagle vision will remember it from a Gears of War 2 demo back at E3 2010, and more likely the game of the year edition of Batman: Arkham Asylum. It's cropped up again on Gears 3 and will also feature in Arkham City.
It functions on most 2D HD screens and it's a glasses job, so everyone gets to look super sexy in some cardboard frames. No doubt they'll be influenced by a bit of Assassin's Creed style as the Arkham Asylum versions had a bit of Joker/Dark Knight lick of paint to spruce up the cardboard!
Personally I can't comment on what Assassin's Creed Revelations will look like in 3D, but my own 3D experience with Arkham Asylum was rather short lived. The system is very reliant on the room you're in being completely dark, and I struggled to get past the fact that it warped the colours of the game. Hopefully there have been some improvements to the tech since then and the 3D can prove itself  a welcome addition to the series.
Revelations will also support all 3D TV's using top/bottom, side-by-side and frame packing via HDMI 1.4, so players lucky enough to be right up to date with the latest gadgetry can take advantage of those high end sets and the significantly cooler glasses.
Assassin's Creed Revelations will be released for PS3 and Xbox 360 on November 15, and December 2 for PC.