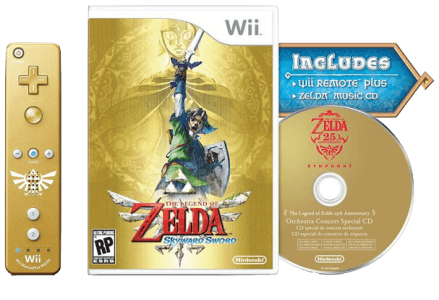 Nintendo of Australia have been a little unsure of themselves when it has concerned the release date for the upcoming The Legend of Zelda: Skyward Sword. What with having changed the date multiple times, they now have set in stone an official release date of the 24th of November, 2011 for Australia.
This means Australia will be recieving the title a whole 4 days after North America, so it probably isn't really necessary to import if you can't wait. Thankfully, Australians still get a piece of the special edition action, with the 25th Anniversary special bundle, which includes a golden Wii Remote Plus as well a copy of the Zelda 25th Anniversary Symphony Orchestra CD and of the course the game itself.
So there you have it Zelda fans, get yourself ready to return to Hyrule and swing that sword to the sky!