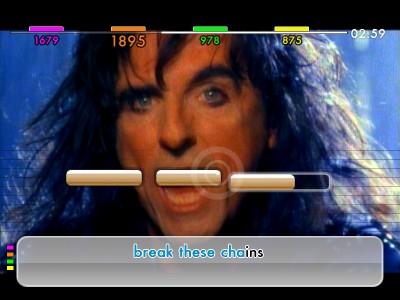 Nordic Games have confirmed that you will be able to get your rock on from October 28th, as that is when they will be releasing their karaoke game We Sing Rock!
The majority of tracks will include the original videos, and the line-up of 40 songs features artists like Alice Cooper, Kasabian, My Chemical Romance (and Coldplay).
It will add to the other We Sing games before it, introducing another genre of music into the series when it launches for Nintendo Wii on October 28th.
"The game will make a fantastic addition to the portfolio of We Sing games," says Nik Blower, sales and marketing director, Nordic Games. "We're giving fans of the We Sing series what they wanted – we've gone above and beyond to give them never-before-featured classic rock songs alongside current get-up-on-your-feet headbangers. Anyone who's ever dreamed of being a rock star can now perform like a rock god to their favourite rock anthems."