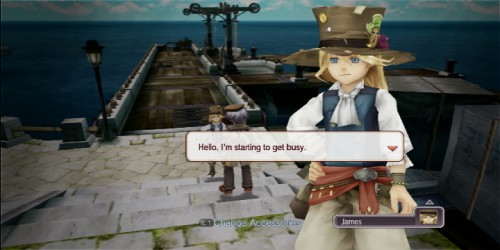 Last month Natsume Inc. revealed that they were expecting to have Rune Factory: Tides of Destiny out on store shelves on September 27th for both the PlayStation 3 version and the Wii version. However it seems that there have been some sort of production difficulties which are preventing the title from being made next week, and as such has been delayed until mid-October.
Natsume Inc. revealed this news by their twitter deckhere. Their full statement says that "Currently Rune Factory: Tides of Destiny Wii & PS3 are in production. They will not be available at retail on the 27th of September, however they will arrive October 11th. Unfortunately this is the busy time of year when a lot of companies are producing titles; we have to wait our turn."
There are indeed plenty of titles being released next week with four 360 titles and eight for the PS3, though some of these are multiplatform. That means that not only are store shelves being filled up with tons of new releases, but the factories that make the game cases and discs and all that jazz are probably working on overload. Still, it is unfortunate to see a game many have been waiting to play for the first time on an HD console be delayed due to the flooding game market.