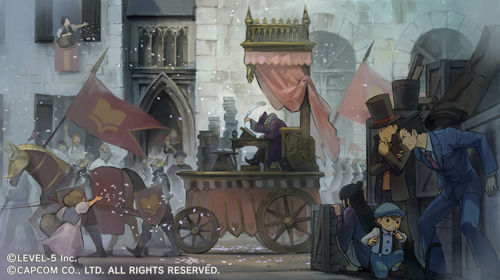 Hmmm… remember Level 5 announcing a certain crossover game for the Nintendo 3DS involving the cunning Professor Layton, his apprentice Luke, young defense attorney Phoenix Wright and Maya, his assistance? You mean Professor Layton VS Ace Attorney (Layton-kyōju Vs Gyakuten Saiban in Japan), revealed last year at a Level 5 event? Yeah, it has been quiet on that front… until now.
Professor Layton VS Ace Attorney will be present at the Tokyo Game Show as part of Capcom's stage (they are co-developing with Level 5). However, they will only talk about the game from 1:40pm to 2:10pm on the 16th, which is the second media only day. There will be a repeat show on the next day (17th) running between 12:30pm and 1:00pm.
If you are a big fan of both games, tell us at the bottom and we will cover the stage event.