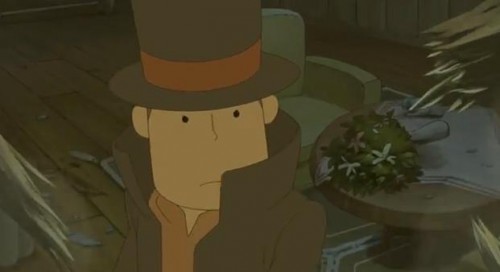 With just a month away from release, Nintendo have now released a Professor Layton and the Last Specter that better details the perils that Layton & Company will have to outwit in their first ever adventure. In the clip, a large and mysterious giant known as the "Specter" is seen attacking a town and demolishing buildings one by one.
As usual, Layton has to find the logic behind these happenings and can be seen questioning several villagers to learn more. Curiousity isn't always a good thing though, as by the end of the clip we see the top-hatted fellow right landing himself right into the path of the dark beast itself.
Check out the new trailer below and mark your calenders as Professor Layton and the Last Specter lands on the Nintendo DS October 17th!