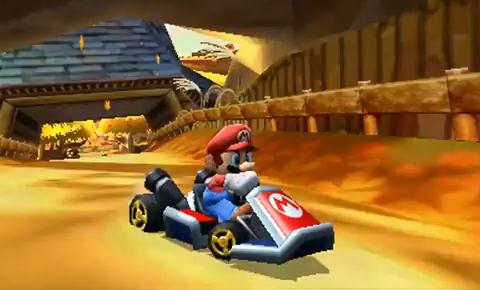 It wasn't all about new games at Nintendo's 3DS Conference. Already announced games were further explored. One such game was Mario Kart 7. Nintendo has revealed new items, a new racer, a new way to control and a Japanese release date.
First, the weapons and power ups. Nintendo is introducing a power up where you will be able to turn into metal, obviously a reference to the Metal Mario of Super Mario 64. Another new item is the Fire Flower, a staple in the series.
There is a new racer coming into the series as well. For the first time, players will be able to control Latiku, that camera man on the cloud, which will be his kart.
The third piece of information is a new control scheme. The gyroscope will be used for the first time in the series as Nintendo will introduce a first person view.
Finally, a release date. December 7. Please take note that this is for Japan only.