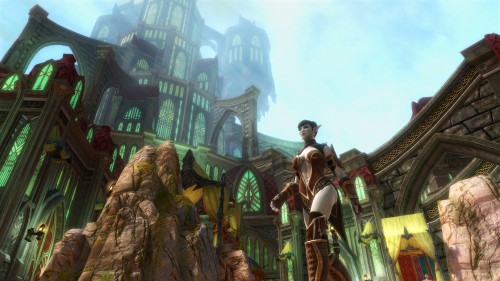 The upcoming game from EA and developed by 38 Studios, Kingdoms of Amalur: Reckoning, has a new trailer released to showcase the title. The trailer gives us a glimpse of the world, which has apparently has a returning of magic to it, as well as what appears to be hints at the story and lots of combat gameplay.
What I particularly liked from this trailer was the designs of some of the characters, as well as the awesome effects of some of the spells used throughout the game. Kingdoms of Amalur: Reckoning looks like it has the potential to be an incredibly fun and dynamic game.
The title is due to be released on the Xbox 360, Playstation 3 and PC around the 9/2/2012. Check out the Official Website for more information.