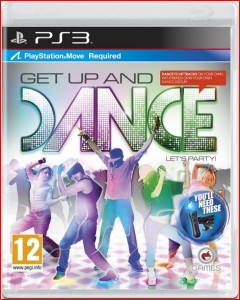 O-Games has today announced that they have licensed three recordings from international music label Ministry of Sound Recordings, adding more chart-topping artists, Example, Wretch 32, Vato Gonzalez and Foreign Beggars, to the roster. Get Up And Dance is pitched as a dance game people of any dancing skill can play, and with more of the population's popular tracks being added, it's looking more likely they'll want to.
The three exact tracks making their way onto Get Up And Dance are; Example – 'Kickstarts'; Vato Gonzalez Feat. Foreign Beggars – 'Badman Riddim (Jump); Wretch 32 Feat. Example – 'Unorthodox'.
These add to the list of already announced tracks:
Apache Indian – 'Boom Shack-A-Lak'
Barenaked Ladies – 'One Week'
Billy Ray Cyrus – 'Achy Breaky Heart'
Black Kids – 'I Am Not Going To Teach Your Boyfriend How To Dance'
De La Soul – 'Me Myself and I'
Gina G – 'Ooh Ahh… Just A Little Bit'
Girls Aloud – 'The Promise'
Gwen Stefani – 'What You Waiting For'
Jessie J – 'Nobody's Perfect'
La Roux – 'Bulletproof'
Marina & The Diamonds – 'Hollywood'
Nicole Scherzinger – 'Poison'
Noisettes – 'Don't Upset The Rhythm'
Pulp – 'Common People'
Pussycat Dolls – 'Don't Cha'
Rizzle Kicks – 'Down With The Trumpets'
Taio Cruz – 'Come On Girl'
Timbaland featuring Katy Perry – 'If We Ever Meet Again'
Get Up And Dance releases on Wii and PlayStation Move on PS3 on November 4th, 2011.