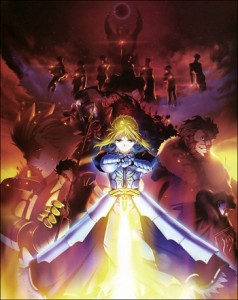 Aniplex have announced that in conjunction with Nico Nico Douga, they will be simulcasting the upcoming anime series Fate/Zero worldwide, beginning on October 2nd, 2011.
Fate/Zero will be streamed with various different language subtitles. Including; Korean, Chinese (Traditional & Simplified), English, French, German, Italian, and Spanish. So if you speak any of those languages, you are in luck!
For those who don't know Fate/Zero is a spin-off of the incredibly popular Fate/Stay Night series, in case the title wasn't obvious enough.
It also is worth noting down that episodes will only be available for a week after airing. So make sure you get in before it's gone.