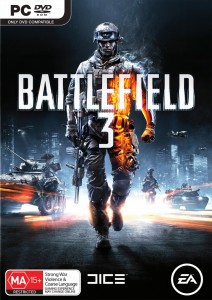 EA has released a new trailer for Battlefield 3, which is sure to excite Battlefield fans and Jay-Z fans. The latest trailer which is set to be featured in an ad campaign for the upcoming release, shows off some footage of the game whilst backed up by the famous Jay-Z track, 99 Problems. Hence why the trailer is known as Battlefield 3: 99 Problems.
You can check out the Battlefield 3: 99 Problems trailer below if you simply can not get enough Battlefield related media. The trailer is sure to excite fans anticipating release whilst reviving interest in the Jay-Z song 99 Problems. Afterall when it comes to Battlefield 3, you've got 99 Problems, but a bitch ain't one.
So what do you think of the new trailer? Let us know in the comments section below or give this article a shout out in the Capsule Computers shout box!