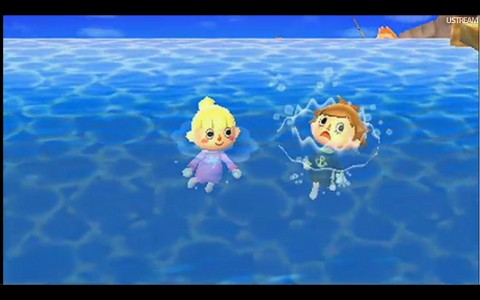 Nintendo's big conference shown us quite a few new titles, but the previously announced Animal Crossing was one that many might have looked over. This latest title in the franchise will be landing on the 3DS sometime in 2012, and will also feature many returning faces from past installments as neighbors.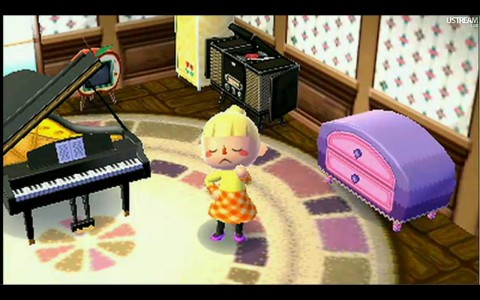 The clip shown was on the short side, but one thing that was confirmed was that this title will have the same sphere-like perspective on the world that we seen in Wild World and City Folk. Aside from the new addition of swimming, we still have quite a cloak of mystery surrounding the interactivity and online functions for the 3DS version of Animal Crossing, but if one thing is for certain, this returning sim franchise will be making quite a splash on the handheld next year.
*UPDATE*
Thanks to some translating by Nintendo, we have now learned that houses in Animal Crossing 3DS will be fully customizable, both inside and out. Streetpass functions have also been confirmed via Nintendo's twitter that will let players share houses.