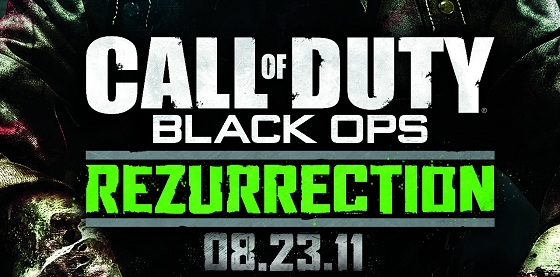 Can't get enough Call of Duty Black Ops, well then you're not the only one, as fans of the franchise can rejoice at the release of Call of Duty Black Ops Rezurrection, the fourth downloadable content pack for the ultra successful franchise. People just love this game and for good reason, we recently took apart an old broken Xbox360 purely to get it going again for however long just to get online again and start getting amongst the multiplayer mayhem.
The new pack will feature the massive zombie frag-fest Moon as well as four beloved levels completely remastered plus an enhanced soundtrack and new themes. Moon will incorporate brand new weaponry, futuristic clothing and item designs and of course wouldn't be complete without hordes of low gravity flying undead ready to gnaw down on any flailing limbs in their path.
Meanwhile, strengthened with the firepower and visual splendour of Black Ops can relive the nightmare of "Nacht der Üntoten," escape the zombie madness in the asylum of "Verrückt," battle back the undead Imperial Army of "Shi No Numa," and pull the plug on "Der Riese," the zombie factory that started it all.
"The enthusiasm of our incredibly loyal Zombies community is infectious," said Treyarch Studio Head, Mark Lamia. "With Rezurrection, we are delivering to our fans the most comprehensive Zombies content package so far, with four critically acclaimed Zombies experiences, plus our latest creation Moon, the biggest and most elaborate Zombies adventure yet."
For all you keen Black Ops players who purchased the Hardened or Prestige editions for PS3, and have already downloaded the classic zombies pack with remastered maps, you can download Rezurrection for free via the in game store or through the PSN network.
In celebration of the release of Call of Duty Black Ops: Rezurrection on PS3 and PC, the team will host double XP starting Sat 24th September through to Tuesday the 27th so join in.