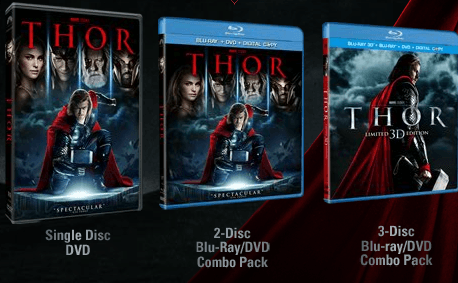 On Thursday, October 6, the God of Thunder will be coming to your local Walmart, Best Buy and Kmart with a special surprise: His very own movie!!
Some have suggested that this day's name should be changed to THORsday. Do you agree? Maybe we should send this vote to Congress. Of course, it would take an act of Thor to get them moving…. so maybe we should just all agree that yes, the day is THORsday, just not legally.
Featuring Chris Hemsworth and Natalie Portman, get the 3D Blu-ray or the DVD soon. Do you have your pennies saved up and your gas tank filled so you can get it as soon as possible?