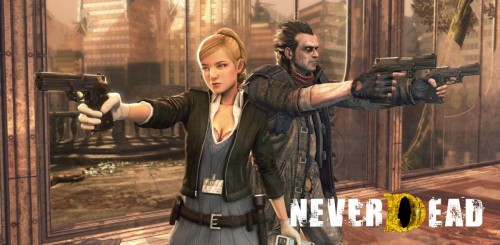 Konami has started streaming their Tokyo Game Show 2011 NeverDead trailer online early in anticipation of the event. The trailer is released a month before it is to be shown at the Tokyo Game Show 2011 in Tokyo, Japan.
The trailer shows off some footage of the upcoming game and gives a taste of what to expect from NeverDead. The game trailer is in japanese and features several popular Japanese voice actors alongside some demon ass kicking.
You can check out the trailer below for all the undead goodness you could possibly ask for. Also please leave a comment letting us know what you think of the NeverDead TGS 2011 trailer.