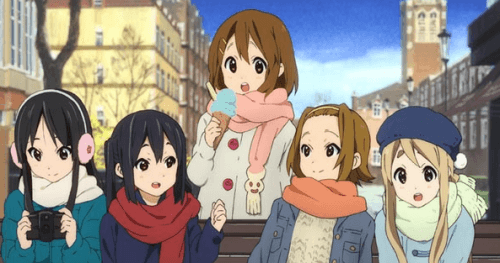 It was recently announced that a K-ON! film was in production and is set to be released throughout cinemas in Japan on the 3rd of December, 2011. Now news has come out detailing the film's premise and setting.
The film's premise will take the school band Ho-kago Tea Time to England as part of a Graduation trip. Not much else has been revealed but I for one am willing to bet that we will be seeing Abbey Road, in some capacity.
The K-ON! Movie will feature all the original cast members reunited and will retain all the staff of the series as well. What do you think about the England setting and potential for some classic English songs to be implemented in the film? Leave a comment below letting us know!