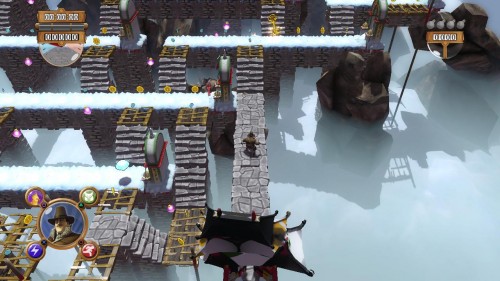 If you love exploring ancient tombs, solving puzzles and playing with a friend, then Fatshark have the game for you. Being released today on the Playstation Network worlwide is Hamilton's Greatest Adventure. You control retired explorer Ernest Hamilton and, with your trusty bird Sasha, try to solve challenging puzzles in various environments. I should note that the game has been out for quite some time on the PC, but this is the first console release of the game.
There are other characters besides Ernest and Sasha. Ernest has a granddaughter called Amy, who is described as "bright and inquisitive", Professor Philemon van Winkle, who is Ernest's mentor but also an accomplished scientist and Cecil Tremaine, a "self made man".
Why not check out some screenshots of the Playstation 3 version below?