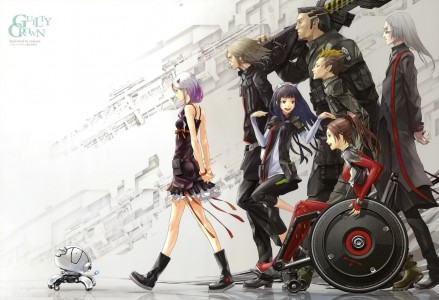 Guilty Crown is set to make it's debut in this upcoming Fall 2011 anime season. Ahead of it's premiere it has been announced that a PC game adaptation of the series is already in the works.
The series which is being produced by Production I.G. is a post apocalyptic series in which teenage survivors discover that they have supernatural powers. With these new found powers they set out to take down a mysterious organisation that has taken over the world post apocalypse.
The PC game adaptation is going to be handled by Nitroplus and will feature an original story set within the same world as the anime series. No other details have been revealed thus far.