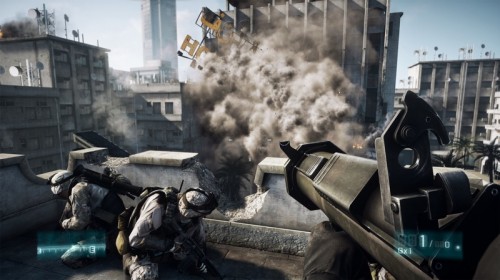 If you plan to buy Battlefield 3 for PC, then make sure you have Origin before putting that disk in the CD tray. It was announced that the PC version of the game will require the EA download service in order for the game to run.
DICE Community Manager Daniel Martos announced that the measure will affect retail versions of the game through BF3Blog. There was no mention of the downloaded version from Origin; however, it is safe to assume that both versions will require the constant Origin connection.
This announcement comes after Battlefield 3 was removed from Steam, thus unavailable for users of the service. It was widely believed that the measure took place after EA disagree with certain rules of the service, most notably that DLC and patches must be provided through Steam.