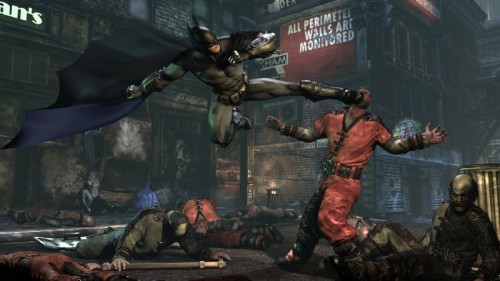 Warner Bros. Interactive Entertainment and DC Entertainment have announced that Batman: Arkham City will support stereoscopic and anaglyphic 3D for both Xbox 360s and PS3s, in addition to NVIDIA® 3D Vision™ for PCs.
Gamers with stereoscopic supported 3D TV's and NVIDIA 3D Vision capable PCs will be able to be immersed as they swoop across Arkham City. For those without the 3D TV's don't despair, as long as you have an HDTV you can enjoy Batman: Arkham City in anaglyphic 3D with technology compatible with all high definition TV sets and visible to players wearing 3D glasses available for the video game. Obviously not as impressive as sterescopic but better than nothing!
With just over two months until one of the most anticipated games of the year is released, this news will surely excite fans even more as they count down the sleeps until October 19.