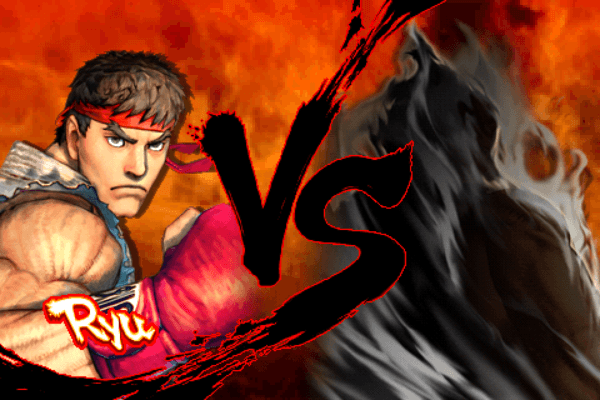 "MY NAME IS AKUMA AND I WILL TEACH YOU THE MEANING OF PAIN"
As you may know, Street Fighter IV Volt was released not too long ago on the Apple iPhone that introcuded a heap load of new improvements including online multiplayer. Now if you're a Street Fighter fan like me and love using Akuma then today is your lucky day.  We have some new screenshots (courtesy of cool dudes over at Capcom Unity) of the legendary Akuma, who can also be unlocked in the game by playing online or completeing the game.  If you haven't already unlocked Akuma yet, check out how you can do it.
There are two ways:  
First, play 100 multiplayer matches via Wi-Fi (Ranked or friend match) or Bluetooth.  Good thing about is you dont have to win, as long as you play it will count towards the 100 battles.  
Second, this doing it the goold old fashion way and completing Arcade Mode with 17 characters without using any continues. That's 3 rounds or more, on any difficulty.
Once you've achieved either of those things, you can then pick Akuma and destroy everyone you meet online with his ultimate power.
If you have an iPhone and havent already done so, click on the link below and download Street Fighter IV – VOLT.  NOW before I teach you the meaning of PAIN!
Download Street Fighter IV Volt from iTunes