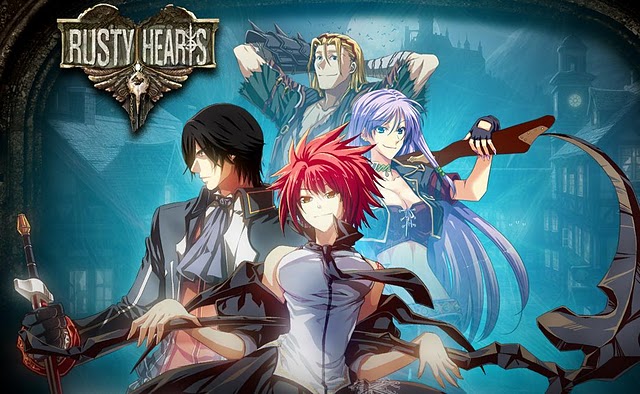 Perfect World Entertainment has announced that it will showcase its latest game, Rusty Hearts, at Anime Expo, which starts tomorrow! The multiplayer online, hack n' slash fighting game, which debuted at this year's E3, will get its spot in the limelight at the largest anime and manga convention in the U.S. held annually at Los Angeles Convention Center.
Attendees of Anime Expo will be treated to exclusive interviews, new information on game details and game demos in a live streaming event thanks to Perfect World Entertainment's partnership with Crunchyroll, an online website dedicated to East Asian media. They can also participate in fun activities to win great prizes! Won't be at the convention but don't wanna miss out? Fans can watch the event online and will even be able to submit questions they'd like to ask!
"We strongly believe in giving gamers a truly free-to-play, online experience through a high quality game like Rusty Hearts and we can't wait to showcase all that it has to offer to anime and manga enthusiasts," said Mark Hill, Game Producer for Rusty Hearts. "Our fans have blown us away with their continuous support and we are excited to give them an opportunity to follow us at Anime Expo through Crunchyroll's live streaming event."
Rusty Hearts will start Closed Beta Testing on July 27th, 2011. With Perfect World Entertainment having published successful titles such as Perfect World International, Forsaken World and Ether Saga Odyssey, we can expect that Rusty Hearts will be another blockbuster mmo that can capture the hearts of online gamers.
For more information on Rusty Hearts visit www.RH.perfect world.com
The Rusty Hearts streaming event can be watched live on www.crunchyroll.com/live at these times:
July 1, 2:00pm-4:00pm Pacific Standard Time
July 2, 3:00pm-4:00pm PST
July 3, 5:30pm PST