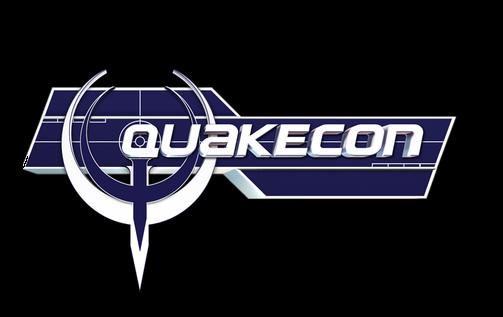 In Dallas, TX on the 4th – 7th of August comes QUAKECON, the woodstock of gaming, and with it comes a slew of tournaments. These tournaments are freaking awesome (especially to me as a HUGE QuakeLive fan and player), and feature both QuakeLive and their latest game Brink.
There are three different tournaments in play that weekend. The first being a duel sponsored by Intel, the second being team deathmatch and the final being an open tournament in the upcoming Brink. Each tournament has it's own winnings, which are listed below.
The Intel® QUAKE LIVE Duel Invitational Masters 

The Intel QUAKE LIVE Duel Invitational Masters will feature known professionals and top QUAKE LIVE competitors in their own exclusive tournament. Sixteen (16) of the world's best QUAKE LIVE players, hand selected by tournament staff from the open online registration, will face-off in the 1 vs.1 duel for more than $14,000 USD in a single elimination bracket, with each match played in a best-of-three-games format.  With two competitors remaining, thousands will gather to watch as these two best-of-the-best survivors go head-to-head in a single elimination, best-of-five-games throw-down with an $8,000 USD cheque written to the champion.  Matches will feature a pool of five arenas.

The QUAKE LIVE Team Deathmatch Invitational Masters

The Team Deathmatch Invitational Masters will feature 4 vs. 4 competitions for eight (8) teams battling it out in a single elimination bracket and best-of three-games format using five arenas. Players who come out on top will share prizes of $28,000 USD, including $16,000 USD for the team of champions.  Matches in the tournament will feature five arenas.

The Brink Open Tournament

Available for up to sixteen (16) teams of amateurs with five players per team, the brink Open will offer up-and-coming competitors a taste of the excitement and pressure of professional gaming. Battling for prizes ranging from top of the line video cards to autographed copies of Brink, players will compete in a stopwatch single elimination bracket.  Matches for the Brink Open Tournament will feature Aquarium, Resort, and Terminal.

Make sure you register between July 15th and July 31st to secure your position in a prospective tournament. And to all prospective competitors, GLHF 😀
For more information, visit the following links.