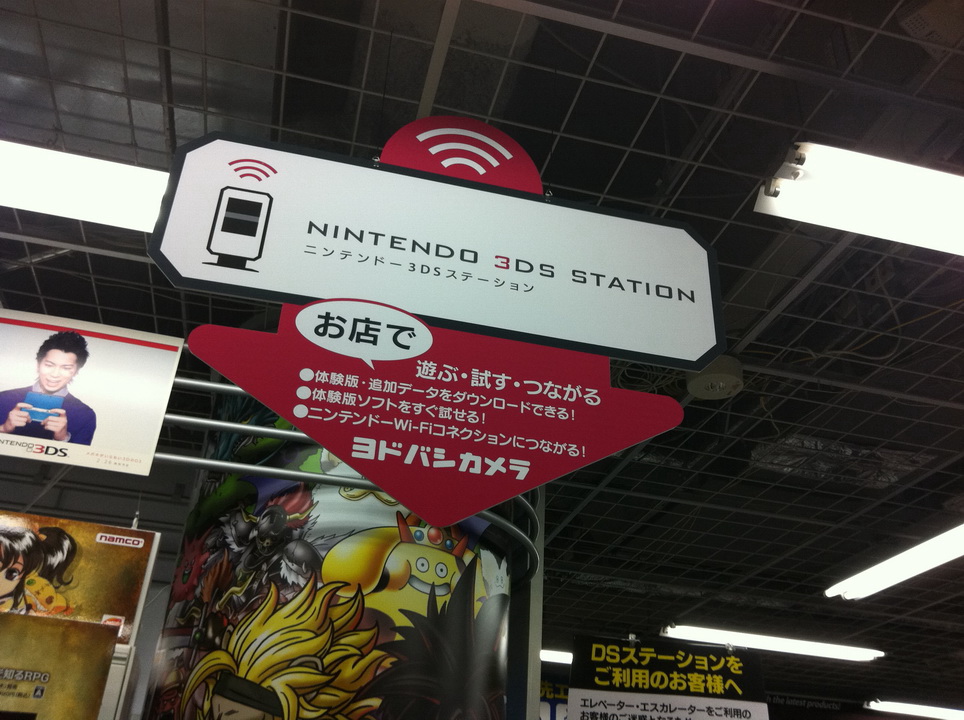 While I was in Japan and walking though Yodobashi Camera (a huge electronics store similar to Best Buy in the US and Harvey Norman in AU) I spotted a huge sign that said "Nintendo 3DS Station" (shown above) and about 20 Japanese people standing around in the sectioned off area all quietly but actively playing with their 3DS and Nintendo DSi's.  Everyone one of them connected to the Wi-Fi access point allowing them to browse the Internet, play online or access the new Nintendo Zone for the 3DS.
As my 3DS is a PAL AU model it didn't have the Nintendo Zone icon on my 3DS dashboard.  But as soon as I took my 3DS out of sleep mode the Nintendo Zone button appear and was ready for action.  Without wasting anytime I whipped out my trusty iPhone and started taking photos of this new and exciting feature that we probably won't ever see in the land of the hopping mad Kangaroo's and killer Koalas.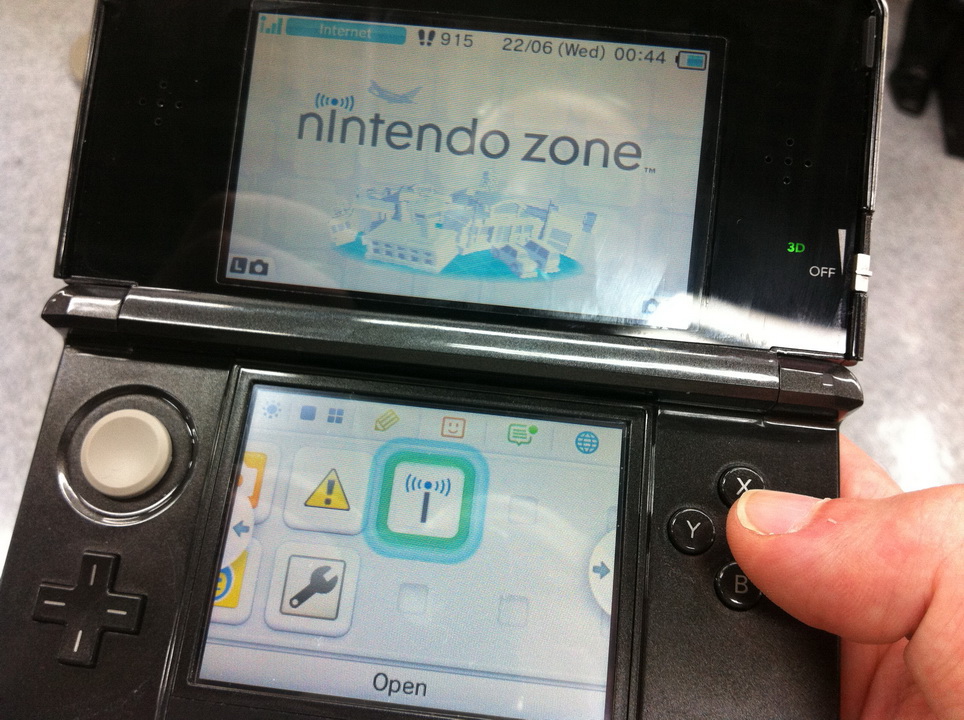 So basically, the Nintendo Zone is a "SPECIAL" Wi-Fi point that will allow your 3DS, DSi and DS to download and play original content "IF" it's available in that specific zone. (in this case Yodobashi Camera) You can also check whats new in terms of latest release titles, download trailers, and also just go through and take a look at the online user manual just in case you've forgotten how to use your 3DS.  You can also use the wireless features to browse internet and also access the online store to purchase games. (Something I took advantage of as I really wanted to get my hands on Super Mario Land, and The Legend Of Zelda – Link's Awakening DX on the Virtual Console). To make one thing perfectly clear;  the Nintendo Zone will not work using just any run of the mill Wi-Fi access point (eg Home Wi-Fi). These Zones are setup specifically at these locations so that you can hopefully get to experience the original content that is available in that store or establishment.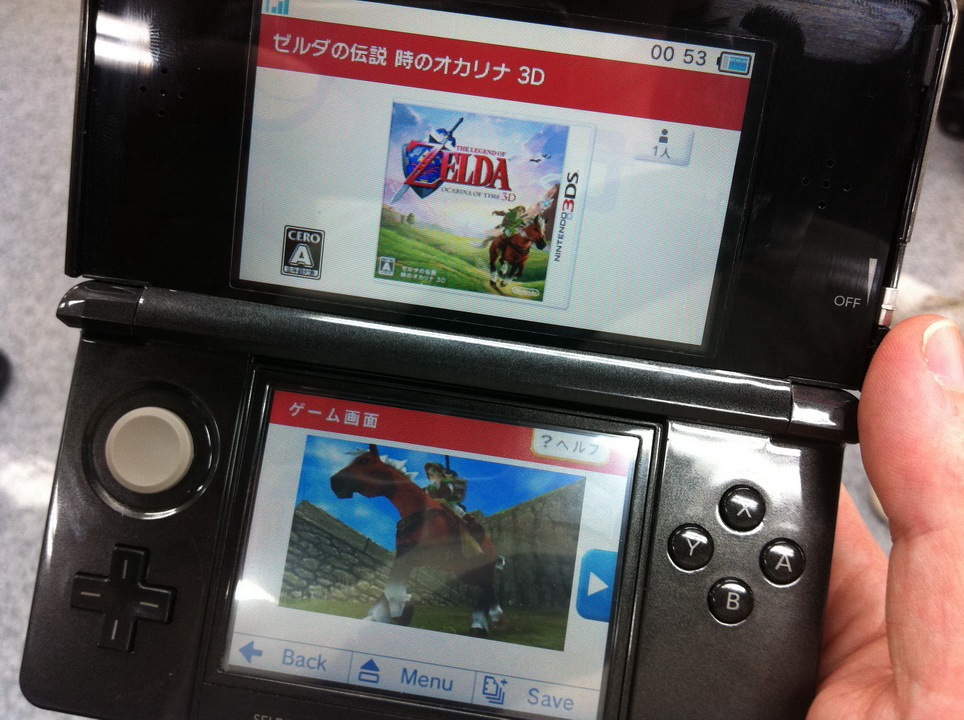 With that being said enough typing, so sit back and enjoy the the video on what the Nintendo Zone looks at Yodobashi Camera in Akihabara.  ** Please note menu's and all content is in Japanese **