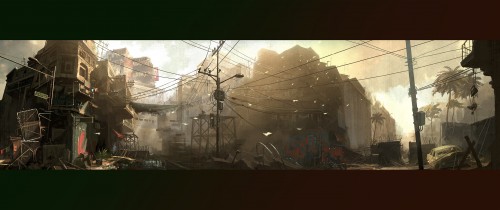 Pre-order bonus content is awesome, and today, an email graced my inbox with its presence that detailed some pre-order extras that you can have.
If you pre-order Dead Island from Amazon.com, you can receive a a bonus digital art book, which has concept art (the images below are examples) and a "fat tourist dude with a camera" picture, plus much more. Pre-order the game here.
The email also told us how to deal with Zombie Thugs in-game: "Burn their asses.  There is nothing more f*****g lol than taking a burning weapon and smacking a Thug with it and watching him totally burn to a crisp while freaking out about being on fire."
And that about sums up the awesomeness that hopefully shall be Dead Island. Are you excited yet?
Dead Island is out on September 6 in North America for Xbox 360, PS3 and PC.