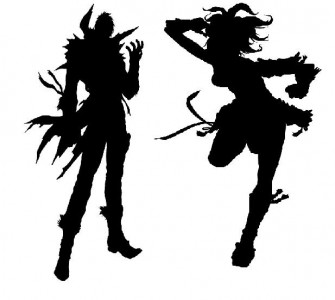 Soul Caliber V still has quite a while before we see a release as a solid date hasn't even been given at the moment, but fans can now have something to speculate over due to a new tease that came via twitter. Today, game designer Daishi Odashima posted two new silhouettes of characters that will be in the upcoming fifth entry in the series along with the tweet "Silhouettes of characters who will be announced at Comicon! Show anymore & Im in trouble".
Now as you can see in the image above, the one on the left resembles that of Raphael. Here is an image of Raphael just in case you may need a comparison:
Of course that is just speculation at the moment as I am personally just going off the hair style and body stature alone. I honestly have no clue on the second character as the only thing we can truly tell at the moment is that the character appears to be a female. Comic Con will mark the unmasking of both of these silhouettes though, which will take place later this month.