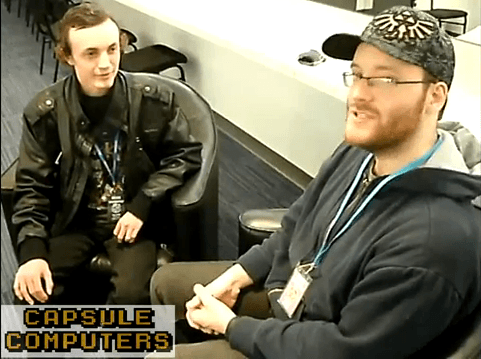 Little Kuriboh, creator of Yu-Gi-Oh!: The Abridged Series and of other parody spoofs (like the one with Naruto), was nice enough to give us guys at Capsule Computers an opportunity to interview with him during the SMASH! Convention this past weekend. In this interview we discuss various aspects of Little Kurbohs gaming habits as well as the show that he is famous for.
As anyone in the Yu-Gi-Oh! Fandom can attest, Little Kuriboh is a large driving factor behind the fandom itself nowadays. I mean sure, there are people who liked the show before the abridged series, but said series did open the flood gates to a larger community by making the show accessible by the general viewer, and this of course has helped generate one of the largest and most diverse fandoms to date.
Be sure to watch the interview embedded below.
Click here to check out more of our coverage of SMASH 2011!